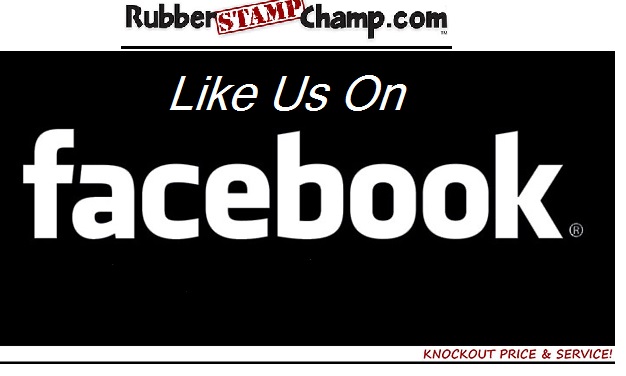 That's right, you read the title of this post correctly, RubberStampChamp.com has finally teamed up with Facebook to bring you, our totally valued customer, savings on our already Low, Knockout Prices.
How, you might ask yourself, do they keep doing it?!?!?!?
It's an easy equation, really.  It's as easy as liking Rubber Stamp Champ on Facebook.com!
The more RubberStampChamp.com can save customers on their custom rubber stamps and custom laser-engraving purchases, the more they come back, the more you save.
Tell your friends, loved ones and acquaintances about RubberStampChamp.com, save money.
Refer business contacts to Rubber Stamp Champ, save even more money!
It's easy to see why those intelligent spend-wise consumers, over 725,000 of them to date, shop only at RubberStampChamp.com!